Hi everyone! This post is kinda written in a rush because I have to sleep soon (last minute work 😛 ) so as a result there are no explanations.
Here are my reading updates for April.
Finished Reading:
Circus Shoes, by Noel Streatfield
Because of Winn Dixie, by Kate DiCamillo (a reread from long ago) Highly recommended!!
Going Solo, Roald Dahl (also a reread)
Currently Reading: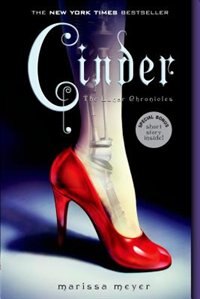 Cinder, Marrisa Meyer
Almost done with this one! It's pretty interesting and I'm so glad Meyer made it into a series xD
That's all for today and good day/goodnight wherever you are in the world!!
Have you read any of these books or books by the same author? Do you love, like, dislike, or hate them?