Hi everybody!
Before you start thinking that I'm going to start preaching, lemme just say that I'm not. The title is sarcastic-ish and these "life lessons" are basically just small but proven helpful tricks and um stuff that I've learned in my life and I decided to list them down here for you (and me of course)
So let's begin!

1) Breathing Technique
What's this? A trick teaching me how to breathe? Yes, in a way. I, a victim of sinuses (haha it's not as bad as it sounds) always get blocked or runny noses. This results in me constantly blowing my nose which makes me sound like an elephant according to my brother. Oh the horror of falling sick, when tissues become my best friend.
When I sleep, it's the worst. For some reason, due to science, when I lie down my entire nose gets stuffed and no position or amount of blowing my nose will give me a clear head and light breathing. UNTIL! My friend taught me this little breathing technique which helps clear block noses (does it help with asthma as well? I'm not sure, but she has asthma so maybe?)
Here's the technique:
Breathe in and out deeply through your nose 30 times. One inhale, one exhale = 1 breath.
Then on the 31st breath, breathe out and hold it for as long as you can. DON'T SUFFOCATE YOURSELF!!!
I'm pretty sure after you let go of your breath you're supposed to hold it again for another I-forgot-how-many-seconds-but-it's-less-than-20, but normally after I hold my breath for as long as I can, I can breathe just fine.
You might have to do this a few times, but I have tried this again and again and it has never failed me once.

2) What's Your Name Again?
Have you ever forgotten someone's name? I'm pretty sure we all have at some point in life, or maybe in the future. So if you're embarassed about it but need to know their name badly, simply use this helpful trick.
Go up to the person in question and ask "What's your name again?"
Once they reply with their name, say "I meant your last name/surname." That way, you get to learn both their name AND their surname 😉 that's such a smart trick right?
Just don't do this if you already know their last name.
Another idea my friend's mother had was to ask for their number, then get them to fill out the contact details for you. Works as well but I think I'll use this trick I learned online next time.

3) Plasters (or bandages) and Tissues are Your Friends
I always bring these two essentials with me: plasters and tissues. Honestly, you don't know when you're going to need these and no one wants to rush to the nearest store to get ONE plaster or bleed to death 😛 Tissues… well they can come in handy anytime. For wiping anything, blowing your nose (haha so me) and anything else. Trust me, these two are your friends. It's better to have them than not have it when you need it.
So I hope these 3 tricks and tips will be helpful to you in the future! (they are really essential, to be honest)
Have a great day and remember to be awesome!
Have you ever heard of  or tried out any of these tricks/tips? What are some of your own tricks? Do you like bubble tea?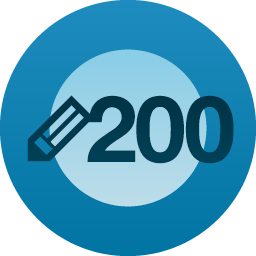 P.S This is my 200th post here! Yayyy 😀