Hey hey hey!
Guess what?!
I just hit 400 followers!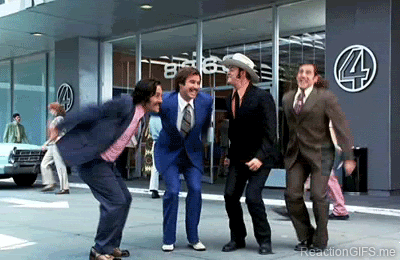 I now have 400 WP followers and 3 email followers.
Wooooohooooooo!
…to all my amazing followers 🙂 ❤
Shoutout to my most recent follower, livelivingnow.
And I managed to scroll all the way down my list of followers and found that Enni was my first follower on this blog! Thank youuuu! 🙂
I honestly have no idea who 3/4 of my followers are but that's okay (I hope) Thank you for making that decision to click the Follow button and join the crazy fam! 😛
I don't always follow back (like 80% of the time I don't) so I'm sorry if you followed my blog expecting a follow in return and I never did. It'd probably be best to give that follow to someone else.
I don't really know what to do for celebrations, but here's a question for you to answer (if you'd like):
What made you decide to follow my blog?
Feel free to be open and say what is true. Even if it was for a follow back, just say it. I'll accept it and apologise. Plus, this is also a chance for me to check out your blog if I have never done it before.  Just….. remember to keep the comments clean 😉
See you in the comments below! 😀