Hello people!
I'm back with the FINAL part of my 1 year anniversary celebrations. Sorry I dragged it so long >.<
Sydney and I had actually planned to do a collab together because her anniversary was about one week (give or take) before mine. But then…………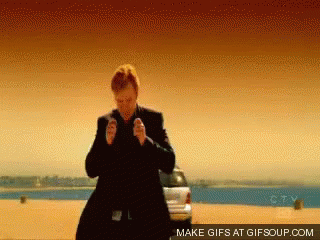 HEHEHE just kidding. School got in the way, so we decided to give that up. Don't get me wrong, I'm not blaming Sydney. We had no ideas anyway…
Even after Googling ideas for collabs up and literally clicking every single link on the page. (well, I suggested the idea of hosting a small challenge………………..)
BUT THAT ISN'T THE POINT.
So instead of a collab challenge…. thingy, I just decided to host a challenge all by myself! (talk about ambitious. And big endings)
Alrighty, on to the challenge!!!
Introducing…..

(what a cringy name, I know)
Ew the photo is really ugly. I told you I couldn't graphic design. But never mind that.
FAQs
*they're not really FAQs, but they probably will be if I don't answer them first*
What is it about?
It's a challenge where you have to write a sweet post about a blogger. Then in turn, that blogger will write a sweet (or just a nice) post about you. So yup, you need a partner for this.
What do I have to do?
You write a sweet post about your partner. You don't have to write an entire sweet post (coz that would sappy) but you have to put in something nice about your partner. But in your post, you gotta talk about your partner. His/her posts, your similarities and differences, etc. Don't make the post something else. Make the main theme about your partner.
So choose someone you would really like to do this with!!!
Who can I ask to be my partner?
Any blogger, really.
If they don't know about this challenge, you can post a comment on their blog with the link to this post saying, "Hey I'm joining this challenge which requires a partner. Would you like to pair up?" or something like that and then give them the details or something.
If you want to find a partner that already knows about this challenge, then check the comments on this post. Whoever comments on this post can be asked to be partners with by another blogger. (I'll make the comments public before I read them for about 2 days)
You can also post a comment saying, "Who wants to be my partner?" if you are ready to take the risk.
Of course, if you don't want to participate, it's fine. Just tell the blogger who asked you that you don't want to participate.
Remind your partner about the challenge if they forget!! You don't want them to forget 🙂
How long will this challenge go on for?
About 1 week only. I will be doing a follow-up post after the challenge ends, and that will mark the end of this challenge.
RULES:
Yup there are rules.
No saying negative stuff. Guys, I can't stress how important this is. After all, it's the Say Something Sweet Challenge, not the Negative Words Challenge. Like the famous saying, "If you don't have anything nice to say, don't say anything at all."
You have to commit. That means, once you get yourself into this challenge, please make it a point to post the stuff you have to say about your partner or it won't be fair to them. If you know you can't commit, then I suggest you don't enter at all >.<
Insert in your post the official image of this challenge. It doesn't have to be the featured image, but it just has to be there *somewhere* in the post. You can even make it smaller if you want. Just don't make it so mini that it can't be seen at all.
Tag your post with the official hashtag. More instructions on that below.
Link to your partner. Since this challenge requires a partner, make sure to link to their blog! This will make them very happy. After all, who doesn't like a little self-promo? 😉
Put your post's link in the comments section on this post. I would love to read your posts, so pop the link to it in the comments below!
Have fun! Make sure you feel like you will actually enjoy doing it before you sign up. You can also spread the word about this small challenge and get other bloggers to join in on the excitement of blogging with others.
Here is the official hashtag of this challenge (yes I'm just extra that way):
#STBTOSaySomethingSweetChallenge
When you post the challenge, please remember to tag it with the hashtag above and/or Starling the Blog Turns One.
I think I've covered everything.
With that, I officially end the celebrations of this one year anniversary. I think I'll just settle with one GIGANTIC post for my 2 year anniversary next year. How 'bout that? 😉
There will, however, be one follow-up post one week after this challenge ends. It's a post with all your posts' links regarding this challenge in it, and other stuff. Keep your eyes peeled for it! 😀
I really hope you guys will participate coz it isn't often that I host challenges like these XD
If you have any questions, feel free to ask them in the comments section below.
Would you like to participate? Feel free to give a shoutout about this challenge 😉
P.S Thank you guys so much for all the lovely comments on yesterday's post! 🙂