Hello everybody!
Since there's no gentle way to break this, I'll break it the hard way.
I'm leaving. Again.
Oh don't worry, I'll be back in like 5 days' time? If I had known that a camp was coming up, I would have extended my hiatus but then I would have missed my blogiversary (I am, actually)
Speaking of my blogiversary…
It's happening on the 20th but seeing as I'm not gonna be around, I'll delay the celebrations till later.
I also have a lot of tags and awards to catch up on so…. expect more of those when I return! And also CPC.
I know I also haven't really been active much when I came back but after not blogging for quite a while, you just kinda lose the touch. But it's okay, I'm slowly regaining my blogging touch.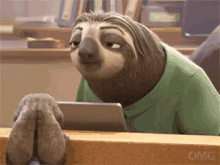 Oh yeah, also thanks for 382 followers! 😀 I'm really close to hitting 400!!
That's it for now. BYEEEE!