Hello there!
I have been gone for quite a while because I had a lot of activities and some major things going on. But I'm back! Right after I returned, I received a surprise.
I RECEIVED 200 FOLLOWS!!!
😮 😮 😮 I never thought this day would come!!!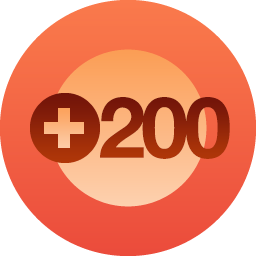 Thank you all so much for the follows, guys! 😀 I literally jumped out of my seat when I saw the notification… 🙂
So to commemorate 200 follows, I will be doing a Q&A!!
But that's not all! I will also be hosting a blog party! 😀
If you don't know what a blog party is, it is when you come and share your blog in a comment during my blog party.
It's only gonna start after I come back from camp, on the 13th so look out for that post in which I will be answering your questions and starting the blog party! XD
Once again, thank you so much for the follows! 🙂
Remember to comment questions down below!