Hello there!
Sorry for not posting Weird Wednesday yesterday! It just slipped my mind! 😦
So, we can take a break from Weird Wednesday for 2 weeks while I try to think up some topics
Can you guess what today's post is? (or did you just click this post for no reason- or a reason. I dunno) Anyway, moving on…
Starling's Likes
Starling's likes is just things that Starling (me) likes! (not how many likes I've got)
Food
Sleep
Writing
Blogging
CATS!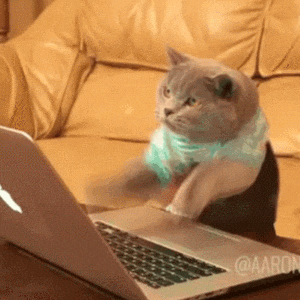 Pizza
Skittles
Sports
Drawing
Encouraging others
Smiling
Reading
Homeschooling
Harry Potter
Land of Stories
Fiction
Fantasy
Planning
Yes, this is my new divider! I got it from Google! (is that ok?) And I will be posting another post all about my dislikes so stay tuned for more!
Here are some awesome bloggers who hit a milestone in their followers:
Yashvi (60 followers)
likes Harry Potter
Carol (100 followers)
is a Malaysian like me
Zielle (100 followers)
is homeschooled
I listed something about each of them, something that I have in common with them! So now you know I am a Malaysian homeschooler who likes Harry Potter! (but you probably already knew that)
Go check out their blogs! (and celebrate 60 & 100 followers with them!) I just realised they all used the Nucleare theme. Cool!
Now I need to go mop the floor coz we have friends coming tomorrow!
Do you like chores? Relate to any of my likes?