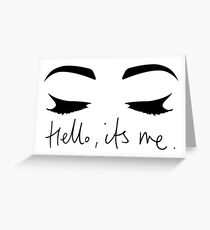 I prefer starting posts with greeting images, so yeah, I'll use that method. Don't worry, I wont't use them all the time. Just most of the time XD
Anyway, today shall be the day I answer your amazing questions which you want me to answer when I received fifty followers.
Before we begin, here are some shout outs to…
Enni for being my 1st follower
Lainey for being my 25th follower (Lainey, I couldn't find your link-Direct my paths-for some reason, but if you are reading this, please do comment saying, "I am Lainey, your 25th follower!")
infinitelyadaydreamer for being my 50th follower
& Ksha for being my most recent follower!
And thanks to all the rest of my followers whom I didn't name because there are too many!
Time for the Questions!
The person who asked the questions(s) are named in bold and with a link to their blog.
The question(s) is/are in bold and italics.
The answer is in normal text.
infinitelyadaydreamer:
How tall are you?
I am 160 cm tall. Which is 5 foot 2.
Khagesh Jain:
Where are you from ?
Malaysia.
Hannah:
Do you like being homeschooled?
Yes! I get to wake up late and we have hardly any homework! We're also really flexible in our timetable 🙂
Do you like to travel?
YES! I really like visiting new places and eating new types of foods! However, I don't like riding on a airplane as it makes me sick.
Have you ever been in an airplane?
Lol. I basically answered this in the last question. Yes.
Milk or dark chocolate?
To be honest, I don't really like chocolate. (SORRY!) So… I suppose milk chocolate.
Cicik:
Why did you start blogging?
Because my studies required me to do so, and it started to get fun.
S. Pilt:
Have you ever danced in the rain?
Yeap, when I was really small.
What was the last picture you took?
I can't remember!

What is your perfect pizza?
Ooooo nice question! There would be tomato sauce (of course) then there would be sausages, pineapple, capsicum (I need vegies) and BBQ sauce. Lovely!

What was your first thought when you woke up this morning?
What time is it?
What is your earliest memory?
Finding a Barbie doll which was stored away in a cupboard for my birthday. I wasn't supposed to see yet, but I accidentally found out when I opened the cupboard. I was only three or four.
Tanisha:
What inspired you to start this blog?
THIS blog? Erm…. I didn't really like my old one…. So I started anew!
What are some of your favourite blogs?
WOW! This is hard. I will list like, three of my MOST favourite blogs:
Hooves and Pens
LittleDIYProjects
Peeking Through a Kaleidoscope
Please don't get mad if you don't see your blog here! I'm sure yours is awesome as well. It's just that these 3 blogs stand out to me.
If you wrote a novel, what would it be about?
My friends! I am actually writing one now! XD
Rebcake: 
What's one thing about you that people don't usually know?
Only my really close friends (and family) know where my birthmark is (that was supposed to be a smirk) It's in a place covered by my clothes. Don't worry, it's not somewhere weird.
How do you usually wear your hair?
In a simple ponytail.
Which food could you not live without?
ALL THE FOOD!
And that's the end of all the questions! Thank you all who asked!
Now, I'm hosting another Q&A as soon as I get 100 followers. So don't worry if you missed this Q&A.
If you have any more questions for me, you can save them till my 100 Followers Q&A or you can drop 'em in the comments and they will be answered ASAP.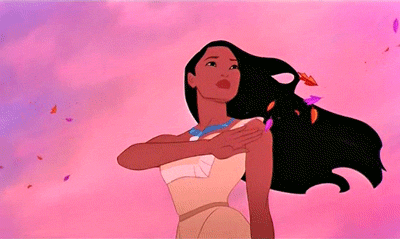 Have you ever hosted a Q&A? Who is your favourite Disney Princess? (mine is not Pocahontas btw. It's Mulan or Rapunzel) 
Keep Shining!
~ Starling