Greetings, from Starling!
I just thought of smushing my randomness that don't fit in any post into one post! Saving posts again lol.
All my topics are in big lettering.
YAY I just got 100 likes!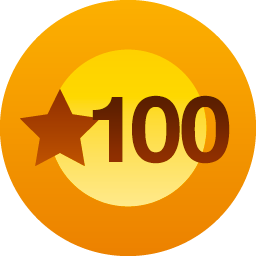 HOW COOL IS THAT?!
I mean, I just started my blog less than a month and already 100 likes?! 
Thank you for liking, guys!
Also, I just wrote a story.
Please go check it out!
Also, are there any Asian bloggers who live in Asia out there?!
I already know 2:
(their blogs are awesome!)
I just wanna know because all the while I kept thinking I was the only Asian blogger.
If you are an Asian blogger, please drop a comment stating you are an Asian.
You don't have to tell me where you live, unless you want to.
Thanks!
And that concludes Starling's Randomness #1!!!!!!!
(I'm getting lotsa brilliant ideas nowadays. Is that good? I don't wanna be a genius. I wanna be a writerrrrrrrrrr!)
Are you already following Carol and Cicik's blogs? Do you like my story? What do you wanna be when you grow up?
Keep Shining!
~ Starling