Hey y'all!
Hope you're having a great day because I am! Maybe because I just had a plate of chicken chop, fries, a cup of Fanta, and a bowl of ice cream.
Anyway…
What is 2 in 1?
Since I have been getting quite a few tags and awards lately, instead of dedicating an ENTIRE post to a tag/award, I will do 2 tags/awards/1 of each in one post to save posts!
Not that I'm complaining…. I really love getting awards and tags! But I don't think dedicating a whole post for a tag/award is necessary.
Now onto the first edition of 2 in 1!
2 in 1 No. 1
1st Tag/Award:
Unique Blogger Award
Rules:
share the link of the blogger that tagged you
answer their questions
nominate 8-13 bloggers
ask them 3 questions
Annie @ Uniquely Magic nominated me!!! Thank you Annie, for calling me unique XD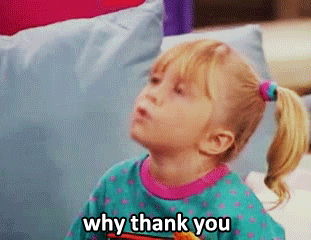 Her Questions:
1. What's your favourite emoji?

Hope that's not too big. I already made it smaller.
2. Do you get to sleep in as a kid who is homeschooled?
Oh yasssss!!!!!!!!!!!!!!! But my mum doesn't want me to. I mean, if I can get my work done within like, 1 1/2 hours, why do I needa wake up early? (To save time? I dunno…)
Sorry, got a little carried away…
3. Favourite pizza toppings?
How dare you ask me this!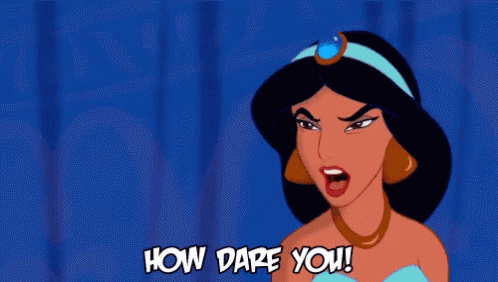 You knew I liked pizza and you asked me this?!?!?!?!?!?!?!?!?! (Ok, I'm not mad)
Ok…… Erm……….
Pineapples? No wait!
Pepperoni? Ehhhh
Cheese? Wait… I'm still deciding….
Seafood? Hm…….
Capsicum? Errrrrrrrrrr
Tomato sauce? Aha!
What else? I suppose I listed all the toppings XD
Nomination Time:
*starts pointing*
Sorry, I shall only nominate 5 because I am already tired of linking my arm is already tired of pointing.
And I have another award to do. *sigh*
But we're halfway done! *cheer*
Now MY Questions:
HAHAHAHAHAHA I get to interrogate you. Why do I feel so evil today?!
1. What do you think of when I say "fancy?"
2. What does your name (or online name) mean?
3. What's your favourite shape? (E.g Circle, square, heart,  diamond, etc.)
The End! (Of The Unique Blogger Award)
Liebster Award
(Again) This is the third time I have been nominated for this.
YES! Then I can nominate more people!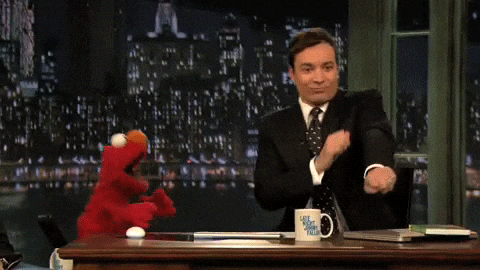 Rules:
Answer the 11 questions that your nominator has asked you.
Nominate 11 other bloggers (with under 200 followers).
Ask your nominees 11 questions.
Let them know that you have nominated them.
The amazing Shameez nominated meeeeeeeeeeee! I like reading her liking liking things. (get it?) Thanks, Shameez!
Her Questions:
If you could have one superpower, what would it be?
Flying. Invisibility. Super speed. Yes, that's three. One is never enough.
What is your Hogwarts house?
Sheesh. I don't really know, Shameez. But I just took a test yesterday and it says I am 39 % Hufflepuff, something Ravenclaw, something Gryffindor, and 9 % Slytherin. So I guess I have to split myself 4 ways… Wow.
What do you do when you are feeling stressed?
Sleep. Sleep. Sleep.
Who would you love to see perform live?
Hm……………………………. I don't know. Oh wait! Maybe Planet Shakers!
You get to have dinner with three famous people, dead or alive, who would it be?
YES! MY dreammmmmmmmm! J.K Rowling, Roald Dahl, Chris Colfer. No doubts.
Do you have any pets?
Sadly, NOOOOOOOOOOO! *sob*
Favourite musician?
I don't know. Mozart?
If you could have one talent/skill, what would it be?
I would like to type really fast with NO typos.
Dream profession?
Writer. Writer. Writer.
Would you mind sharing a writing tip?
Let's see…. Don't worry about making silly misspellings! The editing part comes later. Just get the thoughts onto the paper.
Why do you blog?
Oooooo. Because I like it!
I would like all my nominees to answer the questions above! Because I liked them very much.
My Nominees:
Ivy & Em (whoever does it is fine)
THE END!!!!!!!
Yes, I am SO super relieved.
Tell me if you do it, nominees and have fun! You don't have to do it if you don't want to!
Have you done any of these awards? Do you think 2 in 1 is a good idea? What are some of your genius ideas?
Keep Shining!
~ Starling