Heyo from the cute penguin down there!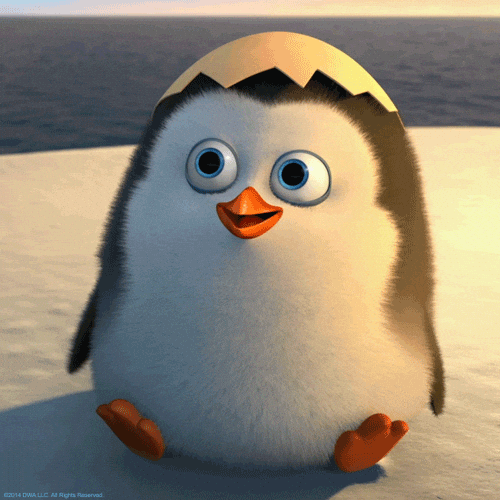 As you can probably already guess, yes I have a one year anniversary with WordPress.com.
NO my blog is not one year old. I've just been using WordPress for one year. That's all.
I ALREADY HAVE 50 LIKES?!?!?!
Wow, thanks guys! I only started this blog for one or two weeks and already 50 LIKES?! Thanks, people!
Lastly, YAY 27 followersssssssssssss! We're almost at 30!
Come on bloggers, we can make it 30!!!!!!!
Let others know about my blog any way possible! Thank you!
I suppose that's all I wanna say.
By the way, I already have a button! Swap with me on the Buttons page if you like!
Wanna trade buttons? Do you like gifs?
Keep Shining!
~ Starling